Simple book-keeping platform for all your financial needs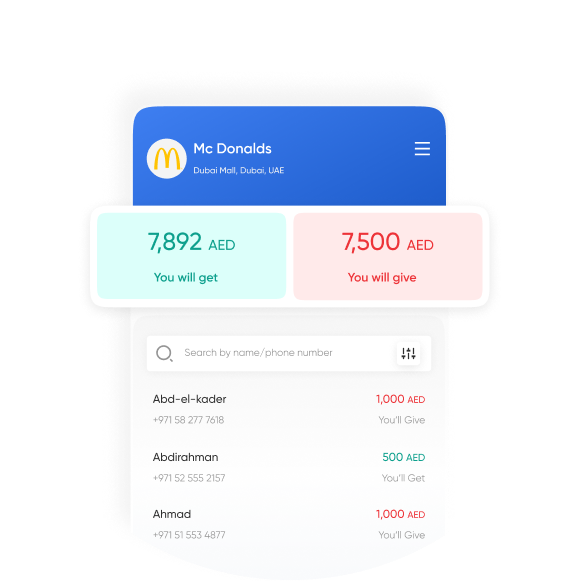 Automatic Sync of All Transactions
YOUR SMART BOOK-KEEPING APP
Gross Business Sales right on your HOME PAGE
Foloosi Book gives you an awe-striking summary of business transactions. Your inward and outward fund flows now at your fingertips.
Cash Record Payment
RECORD CASH PAYMENTS
Punch your Payments
Record offline cash payments in the easiest way. Get rid of paper records and have a glance at your sales wherever you are on your App.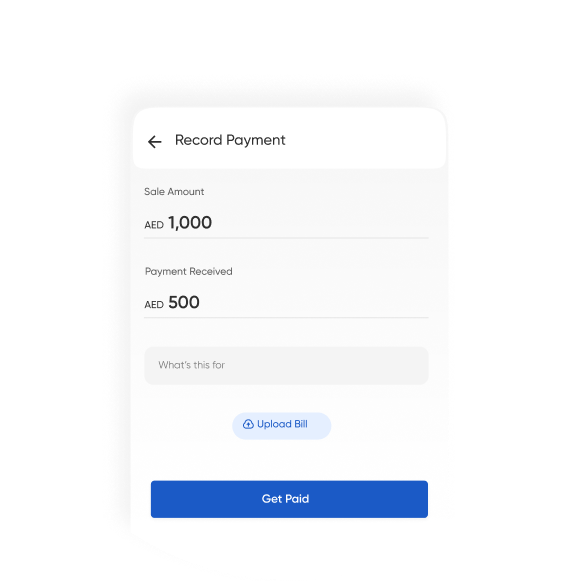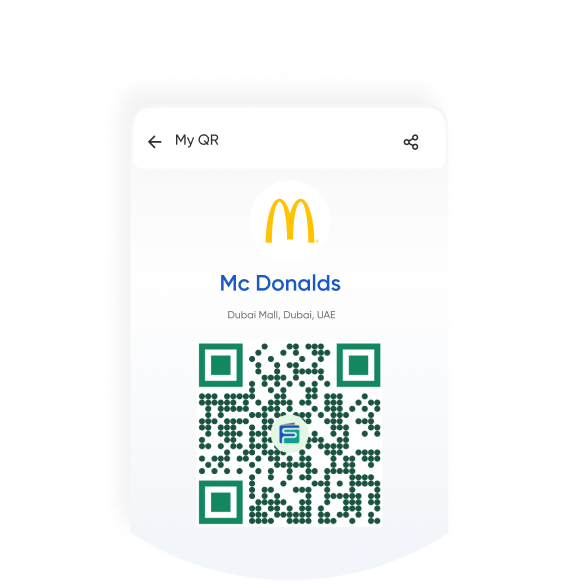 Scan And Pay
QR ENABLED PAYMENT
Have your customers pay on QR Code
Foloosi Book records all QR payments and gives you a summary of overall sales and expenditure.
Reports
GENERATE REPORTS AND SHARE
Just add transactions and relax
One of the most important Business Growth Parameters are the Reports. Back up your business records and Assess your business with these value-added reports that can be generated and shared with peers.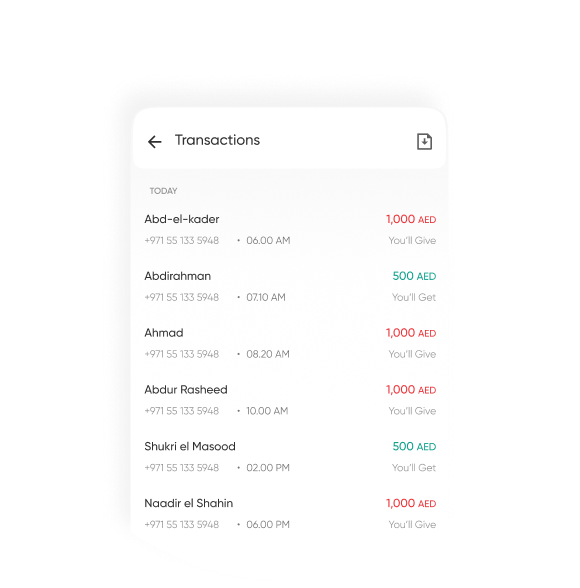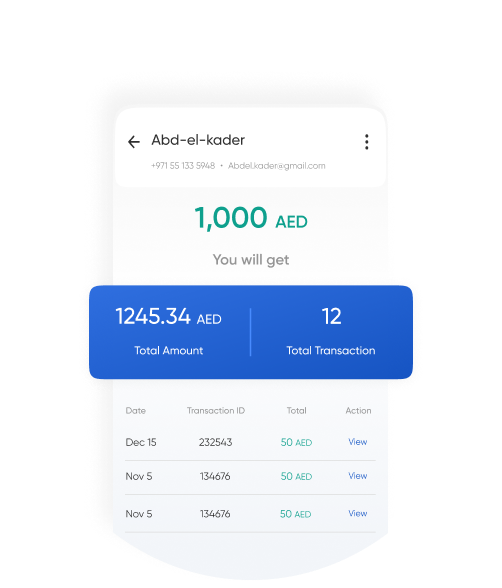 Calculator
REAL TIME BUSINESS DATA
Bid GoodBye to your Calculators.
Track number of transactions and gross income against any customer.
Refer and Earn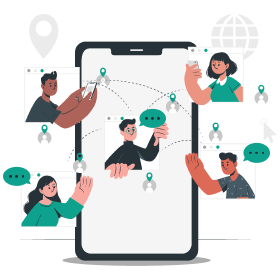 SHARE APP
Share app with everyone, Use your unique referral link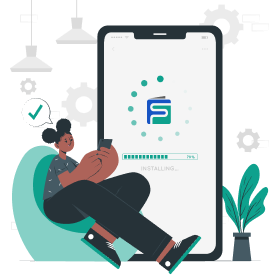 GET THEM TO REGISTER
Get them to click on the link and install the app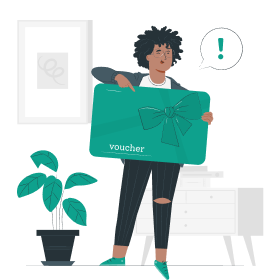 YOU GET REWARDED
Earn AED 50 when they record their first transaction.
We also provide the following features
in our 'Foloosi Book' Platform

SMS
Notifications
Notify your Customers. Send prompt acknowledgements via sms notifications.

Business
Profile
Share your Business Profile with your Customers to receive payments.

100% Safe and Secure
Online and local backup of data ensures 100% safety
Multi - Language Support
Choose from multiple local languages to communicate with your customer